CEO MESSAGE
At Golden Equator, we believe that Southeast Asia will continue to be the world's leading growth hub. As a holding group of businesses committed to creating value beyond the financial, we envisage a world where communities, technology, capital and learning converge to propel human potential and inspire new possibilities.
We invest in the future by committing our talent and resources to develop future-focused solutions that empower the next generation. Since being founded in 2012, Golden Equator has expanded within and beyond the finance industry. Over the years, we've been building an innovation ecosystem that fuels meaningful connections, bringing diverse communities together to amplify the opportunities for businesses and society at large. 
As an organisation that thrives on collaboration, I am truly inspired by the talent and partners that choose to work with us. Our businesses are headed by leaders in their industry who act on the Group's ethos of "guided empowerment with ownership". We empower our team to be creative and innovative in their approach, driven by curiosity, while providing mentorship and cross-learning opportunities to complement each individual's growth. 
We're strong advocates of diversity and inclusion and are passionate in helping our people become the leaders of tomorrow. As a female entrepreneur, investor and leader, I also invest in businesses led by female founders and am actively committed to helping younger female leaders and entrepreneurs thrive. 
As our global footprint continues to grow, we recognise the impact our businesses can have on the larger community. That's why we're committed to making a positive difference through our ecosystem and to keep investing in the next generation as we work towards The Future, Together.
Regards,
Shirley Crystal Chua
Founder and Group CEO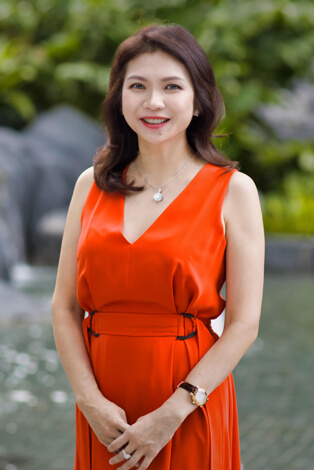 OUR VISION
Inspired by human potential, we're forging a brilliant future.
OUR MISSION
We propel the next generation through Capital, Technology, Community, and Learning.
We commit our talent and resources to develop future-focused solutions that empower the next generation.
We fuel meaningful connections that maximise the potential for thriving business communities. In doing so, we amplify opportunities for collaboration and innovation.
Throughout our organisation we advocate integrity, responsibility and transparency. We're motivated to create value, which goes beyond the financial. In doing this we aim to create positive outcomes which reverberate from our ecosystem, to broader society.